Hash browns topped with eggs are one of my secret guilty pleasures but let's face it, your conventional greasy, fried potato snack isn't exactly loaded with nutrients.
Fear not, however, a healthy veggilicious alternative is here to save the day and satisfy your hash brown cravings.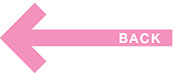 Ingredients
350 g (3 ½ cups) cauliflower, grated
equates to half a medium head of cauliflower
200 g (2 cups) zucchini, grated
equates to half a large zucchini
½ tsp salt
25 g (1/2 cup) parmesan cheese, grated*
2 eggs
2 tbsp olive oil
1 tsp dried oregano
½ tsp garlic powder
¼ tsp onion powder
Method
Preheat oven to 200 C.
Grate the cauliflower and zucchini and transfer into a bowl. Sprinkle over ½ teaspoon salt and mix into the grated vegetables. Set aside for 20 minutes to draw out moisture.
Transfer the cauliflower and zucchini to another large bowl lined with a towel. Wrap the towel closed and tightly squeeze to strain away all of the excess liquid.
Place the grated vegetables back into the first bowl and mix with the remaining ingredients.
Line a large baking tray with baking paper. Spoon the mixture into 8 even portions on the tray and shape into hash browns.
Bake for 35 - 40 minutes or until golden brown.
Let the hash browns to cool for around 15 minutes to allow to set then enjoy with your favourite accompaniments.
Notes
*Replace with 2 tbsp of nutritional yeast for dairy-free hashbrowns