The days are taking longer to wake up, the mornings are getting cooler and we are most definitely heading into porridge season (assuming you don't eat it all year round like we do!). This deliciously creamy and nutritious quinoa porridge is a high-protein, high-fibre spin on the traditional oatmeal version which will supercharge your morning and keep bellies feeling full for hours. Add a little sunshine to your day with toppings of yellow/pink coloured fruit such as mango, banana, peach, fig, pear or apple.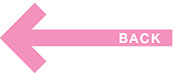 Ingredients
100 g (1 cup) quinoa flakes
500 ml (2 cups) coconut milk
25 g (1/4 cup) desiccated coconut
1/2 tsp vanilla essence
Method
Place quinoa flakes and coconut milk into a medium saucepan, stir, cover and let soak overnight.
Before cooking, add desiccated coconut and vanilla essence and stir well. Careful not to burn.
If necessary, add more coconut milk or top up with water for desired consistency.
Top with seasonal fruit, seeds, nuts and/or yogurt.