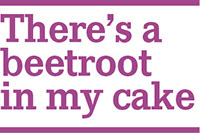 Hi, we are Jen and Judy and we are so glad you stopped by! There's a Beetroot in my Cake is our portal for sharing lots of delicious recipes with you to get you including more plants and supercharged foods on your little folks' and your own plates.
We hope too that our recipes will get you excited about cooking up a storm with the smallest of kitchen helpers. Even if you find yourself scraping bliss ball mixture from the light fittings or wiping herby pesto off the door knob three weeks down the track, we promise the joy on those little faces as you connect in the kitchen will totally make it worth the effort!
We love to cook with organic ingredients, whole grains, healthy fats, fruit, and vegetables – loads of vegetables! But we're not just about recipe sharing, we're about coming together as a community to nurture and support each other with various aspects of our parenting journeys.
And we want to invite you to our portal to have your say on any parenting and lifestyle topics you are passionate about and to share any of your favourite recipes that will supercharge our plates and snack boxes.
If you have any questions, would like to contribute to our blog, or simply say hi please send us an email and let's be friends on social media @beetrootinmycake.
We are available for sponsored posts, recipe and menu development, food writing and photography. For all inquiries, please contact us here.
JOIN OUR FAMILY.
WE SEND ONLY
GOOD STUFF.
Kinesiology - How it may support you
by Joann Farkas
Kinesiology never ceases to amaze me. I am constantly reminded of the profound effects that can be felt almost immediately by my clients... more
child psychology
Food Play and Feeding Happiness
with Joanna Fortune
Parenting can be a bit of a minefield, both frustrating and exhausting, exhilarating and rewarding all at the same time. more


We have recently collaborated with
We Might Be Tiny and created a beautiful 32-page Toddler Food Guide which is absolutely jam-packed with goodness and includes:

- 10 delicious toddler-tested recipes
- Tips on feeding your toddler
- A portion guide
- A 7-day meal plan
You can download this free booklet
HERE


From time to time we partner up with businesses whose products we love and whose values and passion for clean living, and wholesome, nutritiously delicious food align with our own. We are delighted to have worked with the following friends: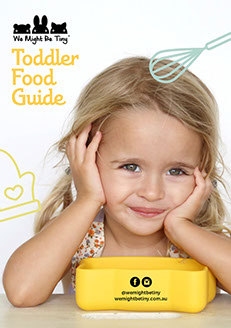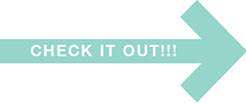 The Elastic Band vs The Helium Balloon
by Clare Reid
When you see the words own their own, they are great, completely non-threatening words. "Working": it feels purposeful, driven, active. "Mother": it feels safe, warm, nurturing... more